Uninsured Third Party Claims
If you are uninsured or under-insured, you may be able to make a recovery off the at-fault party who has caused your loss. Depending on the circumstances, you may be able to claim more as an uninsured, not-at-fault party than if you were comprehensively insured, including the supply of a no-cost replacement vehicle.Remember, as an uninsured third party you have made the decision not to purchase insurance. Do not be surprised if the at-fault party's insurer is reluctant to give you a high standard of service. Claim Assist can eliminate the stress and time in dealing with reluctant insurers.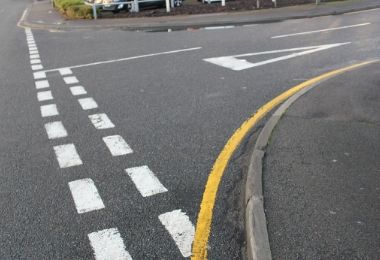 Uninsured driver was involved in an intersection accident. The other driver's insurer sought a recovery of $2,100. Claim Assist disputed recovery based on police report, independent witness, withdrawal of other property damage and client statement. Recovery action was dropped and we then claimed for the client's vehicle which was a total loss $4,500. Insurer denied liability, at-fault driver denied liability. After extensive evidence produced, insurer accepted liability in writing and client signed discharge. Insurer then attempted to withdraw from the process stating they required technical advice. Letter of complaint lodged with senior staff based on the contract formed to pay out client and payment made within one day. The lesson is that low-level claim staff are often poorly trained and lack knowledge of the most basic insurance concepts. In this case Claim Assist was engaged solely to have the recovery dismissed;we achieved this and obtained additional payment for client's total loss.
"Just checked my account balance and the money has been deposited! Finally!
Once again thanks for all your help and I'm so relieved it's all over."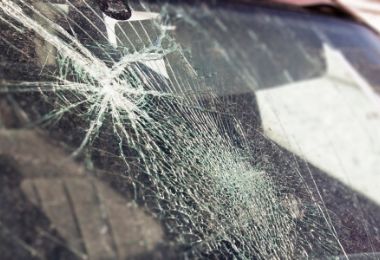 Client's Toyota was under-insured for $6,800 with "A" but had a pre-loss value of $13,000. He was hit in the rear by a driver insured with "V". The Toyota was a total loss and "A" paid out the insured $6,800 in full. Client required a rental car for business for 2 weeks while he investigated having his vehicle repaired. We successfully claimed the uninsured $6,200 plus rental costs from "V". Although the claim was accepted, a "review" took 5 weeks but remarkably, when advised the client had lost patience and would be going to the Disputes Tribunal, payment was offered within 2 hours.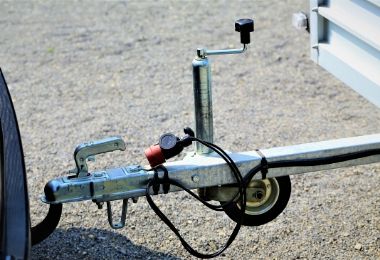 A contractor who was totally reliant on his equipment and trailer was hit by an at-fault driver. His insurer "A" accepted the damage to his vehicle but the trailer and contents were uninsured. His insurer "A" undertook to obtain a recovery from the offender's insurer "T". They were unsuccessful. Claim Assist resubmitted the claim to "T" and the matter was resolved with payment of over $3,000 within a day of "T" responding.

Uninsured client slowed to turn into her business car park and she was hit in the rear by a van. The impact catapulted the car into the building resulting in damage to the building and a total loss to the car. We made an UTP claim on the driver's insurance company (who also insured the building). The driver denied liability despite photo evidence of frontal damage to the van. The insurer refused to pay for the car and started a recovery against our client for the repairs to the building. Assisted client to sell the wreck and make a claim at the Disputes Tribunal who ordered the Insurer to pay for the balance of the uninsured value of the car, travel costs, consulting fees and other associated costs. The claim for the building repair was dismissed.
"Thanks for everything. I wouldn't be able to have done all this without your help.
I really appreciate it."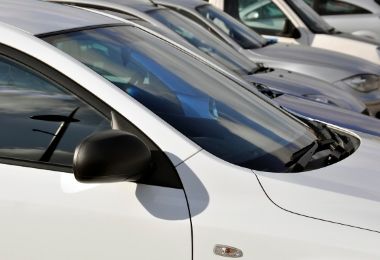 Client's car was hit by a truck while parked at work. The manager of the truck company was uncooperative, evasive, and declined to give the victim any details about insurance. Claim Assist took 3 days to locate the insurance company after being passed from department to department at the trucking company. Once the claim was accepted, we arranged a rental car at no cost. Car declared a total loss; Claim Assist obtained a valuation acceptable to client and the insurer settled in full.
"I much appreciate the way you worked as it was impossible to chase them without your assistance. Thank you."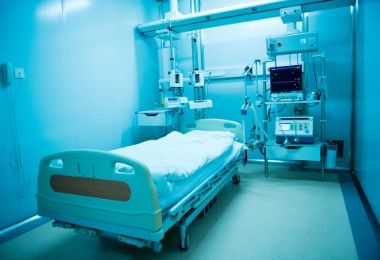 Elderly gentleman slipped in bathroom and lay on floor for several days before discovery. Subsequently passed away in hospital from pneumonia. His life insurance paid a nominal sum for death by natural causes. There was additional cover for death by accident, but his insurer declined payment. We argued that the proximate cause (pneumonia) was the result of the accidental fall. Insurer declined to review. A claim for accidental death benefit with ACC was accepted. Based on the statutory conditions for ACC payment, approached insurer again and secured full payment for accident benefit.
"We did it, yes I am so blessed and proud of what we achieved. I really appreciate all your support and encouragement in this process. It has made me come to understand that we must make a stand, the truth will come out eventually. It has taught me perseverance and patience.
Thank you for everything that you did. I definitely will recommend you to family and friends."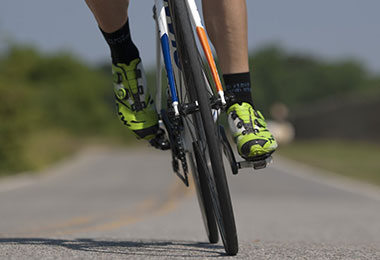 "I would like this opportunity to endorse Claim Assist for their help and kind support over my claim.
I was run over while on my bike by a taxi and pinned under his car. My insurance company paid out second value for my expensive road/triathlon bike even though my bike was separately listed and the sum I received was well short of its value.
During the Court proceedings the Judge ordered reparation based on the full 'replacement value' of my bike, a sum of several thousand dollars, while taking into account the significant and permanent leg injury I sustained (6 months off work and the end of any competitive triathlete/running/tramping or walking).
When my insurance company was made aware that this reparation was based on value of bike for which I was deemed to have been "fully indemnified" they insisted that I sign over my reparation to them. I felt that this reparation ordered by the Judge was not required to be handed over to my Insurance co, but was intended for me.
Peter from Claim Assist was able to help me out, he has an excellent understanding of Insurance policy details and many years of experience. He communicated directly to my insurance company and argued on my behalf with the subrogation clause.
I was very relieved and grateful to Peter for his assistance and compassionate support. I was able to keep my reparation and was paid the excess on my policy to boot."
"Claim Assist is highly recommended and I would not hesitate to ask for their assistance again."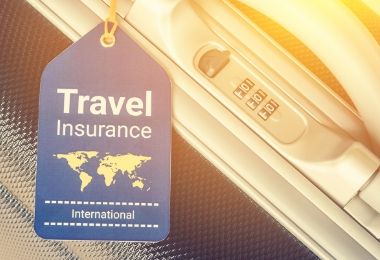 "We made two separate personal effects claims on our travel insurance and for one inadvertently entered the incorrect date. The insurer declined both claims on fraudulent statement. I had given up on having the July 2019 claims paid but when I disclosed this to my vehicle insurer in April 2020 they immediately issued notice of cancellation for all our policies. Peter at Claim Assist was able to have the travel insurance claims paid out in full and the notice of cancellation for my vehicles withdrawn.
Dealing with both insurance companies to resolve the issues was completed in just over 2 weeks during lockdown. I would use Claim Assist again."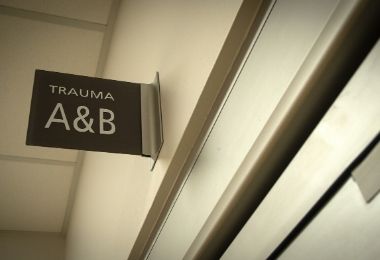 "I am still a bit overwhelmed by the number in my bank account. The funds cleared with 24 hours of your last email. I didn't realise insurance companies were that efficient or willing to pay!
Thank you very much for making the whole process quick, easy, and with hardly any assistance from me. And of course, thank you for helping to achieve the excellent result."
Car parked unattended on roadside late 2019, total loss in a hit and run accident. Declined for non-disclosure of traffic offence previous year. A previous accident 2018 had resulted in conviction and order to pay $6,000 reparation. On enquiry, found that insurer had over $2,000 held from the disposal of that wreck and was also required to reimburse client for repatriation. As insurer was aware of the accident and court result, they are deemed to have had the conviction disclosed in 2018 and the second, not-at-fault loss was also finalised.
"Good morning Peter
First and foremost I would like to thank you for your hard work on my behalf settling my claim issue with [company name] especially considering it was during a scary and dark time for the world. The end result has been more than expected and has come at a time of uncertainty. I had planned to write to you a week ago however the return to the office after lockdown has been very busy and has taken sometime to adjust to. I was enjoying working from home even on reduced hours and wages.
Once again I can't thank you enough and hope never to have to do this process again.
Thank you for giving me hope and best of all a great outcome."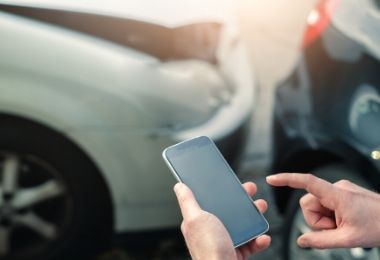 Claimant's 17-year-old daughter with Third Party Insurance turned and hit another vehicle. Held to be liable. However, she had two school friends with her in the car and this breached her licence conditions and invalidated the insurance. Client advised the insurer of this breach and made full disclosure of the facts when lodging the claim. The claim was accepted. Some weeks later, the claim was confirmed as accepted. Subsequently the claim was declined for breach of licence. The other driver's insurance took a recovery action for a substantial amount against the client's daughter. Claim Assist had the legal process put on hold and we were able to have the decision to decline the claim reversed.
"We used Peter and Claim Assist to help with our accepted and then declined insurance claim, when I gave Peter the details of the claim he advised that there was merit in pursuing this further and he also advised us that he could not guarantee he would win but he would try his hardest to fight to achieve a successful outcome. After many lengthy delays with our insurance company and Peters tenacity to hold them to account he achieved a successful outcome which without his persistence and advice my young daughter would have been facing a substantial debt.
I hope not to ever need to use Peter's services again but should I or anyone I know need advice he will be the first person I will be calling or recommending.
Thank you so much Peter, my family will be forever thankful for all of your time and effort you put into our claim."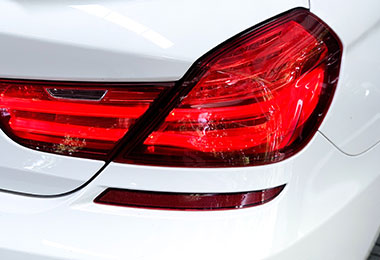 Ten days after taking delivery of a new $85,000 car it was involved in an unusual accident. The insurer offered settlement of $67,000. Access to the insurer's records showed the car was insured for the wrong amount and on the wrong policy that gave a more restrictive cover. Insurer denied the cover the insured believed they had purchased.
"I would like to sincerely thank Peter for the help and support he provided in settling our claim, we were looking at a loss of over $25,000 after our insurance company advised we had underinsured our vehicle.
Peter discussed the claim with me on numerous occasions, providing advice on a clause that in the end helped us to settle the claim; we were fully indemnified for our loss.
Peter supplied advice and recommendations on how to approach initially contesting the claim with no obligation to take the case any further. In the end the insurance company decided to offer full settlement and we did not need to fully engage Peter's services but without Peter's help and advise the situation would have been a lot more stressful and we may not have reached the same conclusion.
"I would highly recommend Claim Assist to anyone who wants a knowledgeable, reliable and passionate insurance professional on their side."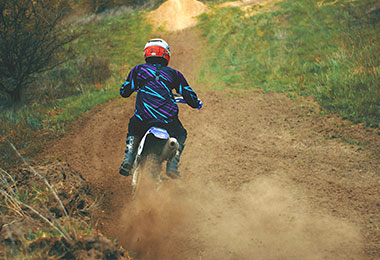 Client had income replacement insurance policy with a clause excluding "motorcycle racing or preparation for" ... including dirt bikes. Had a single-rider accident while on tarmac riding for recreational purposes. Claim declined and we contested the decision, as the construction of the insurer's exclusion did not exclude recreational riding. Claim accepted after two submissions outlining the inadequate wording of the exclusion.
"I really appreciate all your work on this claim and we are delighted with the outcome."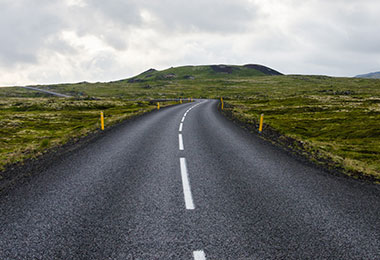 Client's daughter had a own damage claim on country road, vehicle written off. Insurer commenced invasive investigation creating a very stressful situation due to medical and personal issues. Claim became deadlocked over release of personal information to insurer. Issue further complicated by possible breach of provisional license conditions. Claim Assist was able to assist both parties to achieve a full settlement within 10 days of appointment.
"I thank you so much for your assistance, we couldn't have got through this without your expertise."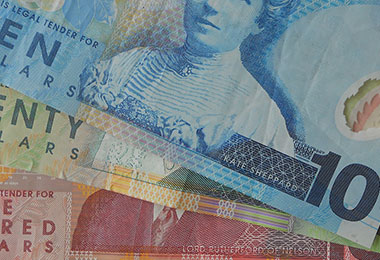 Overpaid substantial premium to Insurer. Client experienced ongoing difficulty in dealing with Insurer's overseas call centre. Insurer failed to process cancellation and debits continued. Resolved within 5 working days and full refund of all premium paid.
"Peter took a stressful and difficult situation off my shoulders. I had already invested several hours trying to talk to the call centre. If I had had to spend another minute on hold or talking to another new call centre person who was rude, blocking, lying, evasive and unhelpful, I would have given up in despair."
"Peter didn't give up. He was worth every cent I am very grateful for his help."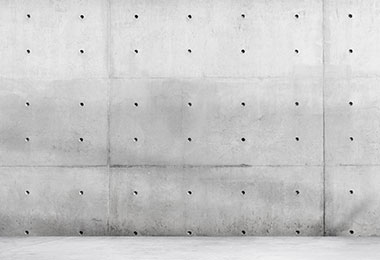 Flood damage to land and retaining wall in April 2018. EQC settled promptly but home Insurer agreed a cash settlement, then, without explanation, dwelling insurer withdrew offer and attempted to apply $5,000 Natural Disaster excess when the correct policy excess was $500. Resolved within 48 hours for original full cash settlement.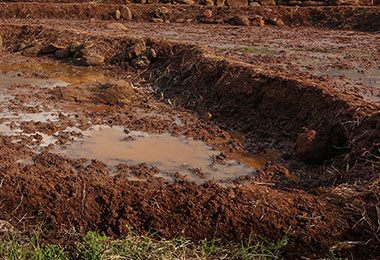 Land required stabilising after heavy rains and slips. No property damage to the insured dwelling. Claimant unable to obtain an answer over 6 months from solicitor employed to pursue recovery from insurance company. The insurance policy specifically excluded costs for stabilising land unless damage occurred to the insured dwelling. No insurance cover for this event and client advised within 30 minutes by email with an analysis of relevant exclusions.
"Despite the result you were very helpful. In fact the clearest most straightforward response I've received in months."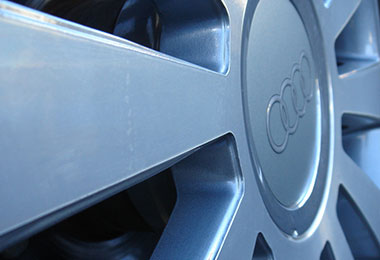 Client purchased an imported Audi convertible with a New Zealand-wide mechanical warranty. A component of the retractable roof failed and the roof had to be lowered manually. The claim was declined on the grounds the component that failed was an "accessory". An analysis of the policy wording found that this component did not fall within the insurer's definition of "accessory" and the claim of $2,300 was paid.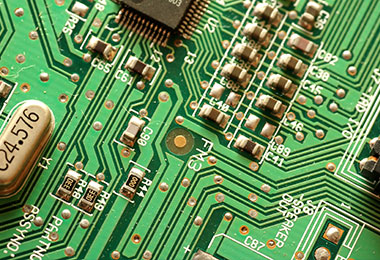 A major NZ multi-national corporation supplied several hundred data processing units to Australian clients. The units were manufactured and warranted by a Chinese company. Under Australian law the NZ company was held responsible for the recall and replacement of the faulty units. Unfortunately, a merger had changed the corporate entity and the original manufacturer's warranty was to a company now defunct. A claim under the IT Product Recall Policy was declined. Analysis of the policy found that the broker wording was self-cancelling, the insurance company decision was correct and no claim was possible.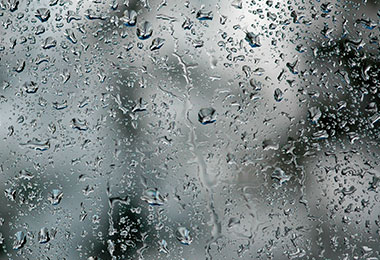 Water damage during a storm resulted in the collapse of a portion of a living room ceiling. The insurance company agreed to reinstate the ceiling completely but, once they discovered the cost was to be in excess of $23,000, they withdrew the commitment and wanted to replace only the affected section. The problem was that the ceiling was fibrous plaster with plaster cornices and central rose – hence the cost. Replacing the affected section with Gib board would have resulted in different surfaces and the method proposed would have created a possible shadow in parallel light. The owner sought quotations himself to remove the fibrous ceiling and replace with Gib and replacement plaster rose and cornices were available. Insurer made cash settlement and claimant arranged own builder and plasterer at significant saving to complete repairs to his specification.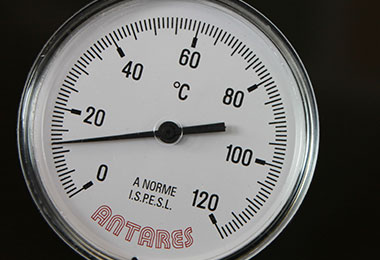 The importer and distributor of temperature-sensitive products had a $700,000 shipment arrive outside the NZ regulation temperature but within the USA regulations. The claim was declined on the grounds the product conformed to US specifications and could be re-exported into the US market. The manufacturer did not wish to accept the return of the order and the transit risk was with the importer. An argument against the insurer's decision was based on Australian case law and a negotiated settlement between the parties was reached.